There has been no shortage of transfer activity as we look toward the 2018 season. The Knights and Tigers have completely overhauled their playing rosters, with hopes that mass changes will bring about a quick turn around in results.
It's near impossible to predict who will star and who will fail, but we're going to have a go at doing so regardless.
Only confirmed and announced signings have been considered, so the Moylan/Maloney deal wasn't taken into account, nor any potential move for Mitchell Pearce or Jarryd Hayne.
Below are the top 10 signings for the 2018 season. This isn't a rundown of the biggest name signings, but more-so who will add most to their new side in the 2018 campaign.
10. Jordan McLean (Cowboys)
This is a major signing that has certainly fallen beneath the radar. Current Kangaroos prop Jordan McLean will venture north to the Cowboys after a career-best season in 2017. The Cowboys really struggled early on after the loss of Matt Scott to injury, and James Tamou and Ben Hannant through leaving the club, but McLean is a young, superstar prop with his best days ahead of him. He and Scott form an all Kangaroos starting front row, and won't lose too many battles. The Cowboys fell just short of a premiership without Scott and Thurston. Throw them back in, and add the monster frame of McLean and you may just have another title tilt on your hands up north.
9. Josh Reynolds (Tigers)
With all due respect to Reynolds, I don't believe he's in the top ten most talented players to be switching clubs next season, but he is the absolutely perfect signing for the Tigers right now. The joint-venture club really lack an identity, and Reynolds is the kind of player who can rally those around him to bleed for and almost die for the jersey. Don't believe me? Just see the uproar from the players and fans at the Dogs when he was allowed to walk away from the club. Footballing wise, he is a former New South Wales half, and I believe he will be a far better player under Ivan Cleary than he was under Hasler. He will be allowed to play much more freely and can be the perfect partner for Luke Brooks. He brings aggression and personality, two things the Tigers lacked in 2017.
8. Cooper Cronk (Roosters)
I'm going to cop heat for leaving the former Storm megastar so far down the list, as he's undoubtedly the biggest name signing for 2018. The reason I do so is although I believe he is one of the top two halfbacks in the game, the fact that it looks like Mitchell Pearce may head for the exit is a huge risk to take. Yes, if I were Trent Robinson, I would have taken the gamble. You don't say no to Cooper Cronk, but the Roosters look almost certain to lose a pretty handy halfback as a result. I can't see Pearce offering anything from the bench, and there's no chance there will be a rotation between their three main halves. Cronk's kicking game is the best in the competition, and the thought of the potential point scoring ability of a back-line involving Tedesco and Mitchell is downright scary. He has the potential to deliver two premierships to Bondi, but in terms of risk vs reward, this is the signing to watch.
7. Ben Hunt (Dragons)
The Dragons have absolutely nailed it on the recruitment front. They needed to sign a game-winning halfback to partner Gareth Widdop, and they have achieved just that. Currently representing the Kangaroos as a back up to Cameron Smith in the nine jersey, Hunt will revert back to the number seven and will look to lift the Red V back to finals footy. The Dragons have reportedly paid big to secure Hunt's services, but they have done exactly what was needed to give Widdop the partner he needs. The Broncos will miss Hunt big time, and their loss is the Dragons gain.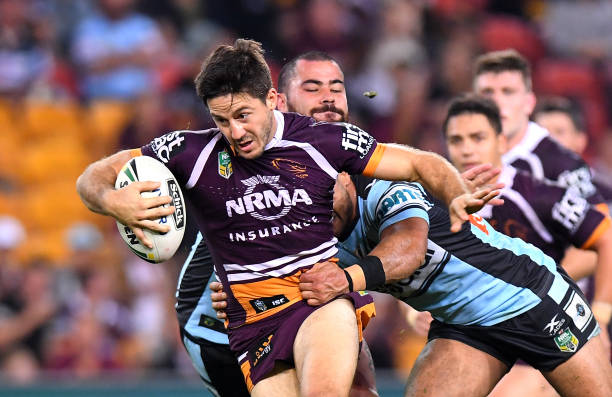 6. Connor Watson (Knights)
This is one that will cause some controversy as he has been chosen over the likes of Woods and Bird, and placed higher than Cronk, but in terms of 2018, Watson's signing is a masterstroke. Raised on the central coast, Watson is the kind of talent the Knights can build a side around for the next decade. Reduced to a bit part role due to the strength of the Roosters halves, Watson will move into the five-eighth role and carry a huge responsibility in 2018 and beyond. I believe this will help him develop as a player, and into a genuine star of the game. There is absolutely no downside in this signing. He is a freakish talent, with pace to burn and skills to match. Could be the best value signing of the year.
5. Josh Dugan (Sharks)
Another that will cause controversy, but this signing is a genuine game changer for the Sharks. After losing Jack Bird, they needed to recruit a superstar centre, and have arguably upgraded here in adding Dugan to the back-line. He has been in incredible form for the Kangaroos and will benefit from a full time position switch to the centres. Injury has been his downfall in the past, but the Sharks have one of the best medical teams in the business, after getting the most out of Ben Barba, Luke Lewis etc who had past injury problems. With the potential arrival of Moylan at fullback and the shifting of Holmes back to the wing, the Sharks have THE most dangerous right hand side in rugby league.
4. Dane Gagai (Rabbitohs)
The toughest decision I had was where to place Dane Gagai. At first I didn't have him in the top 12, then I thought about it and had him top three, ultimately deciding that fourth was about right. Gagai is a freak. His talent is beyond words. We all saw what he did to New South Wales earlier this year. Unfortunately he suffered big time at club level due to the lack of a supporting cast, and also constant positional changes. He will slot into the centres, and playing off Walker and Reynolds should provide him with the opportunity to establish himself as one of the game's elite outside backs. Being that he plays for QLD and the Kangaroos, you could argue he already is.
3. Kieran Foran (Bulldogs)
A few seasons ago, Foran's move would have been number one. The Bulldogs have been crying out for a superstar half of Foran's quality for years now. Their attack has been dire, and Mbye has really failed to live up to the expectations following his shift into playmaking duties. Foran should be the answer. I say should rather than will, due to the past two seasons. Foran has been electric on field, but has been distracted off field. His injury history is a huge concern, but the Dogs have to back themselves to get Foran right. If he can return to his best, he's the most important signing this season. He has literally every tool in the kit. A premiership winner, he should be the man to lead the Dogs back to finals footy. Should!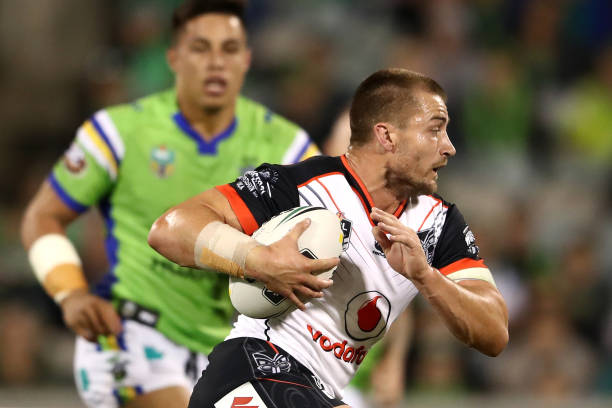 2. Kalyn Ponga (Knights)
On paper, placing a 19 year-old with less than 10 NRL games experience above the likes of Foran, Dugan and Cronk seems almost criminal. In terms of what he brings, he is arguably the most important signing for 2018 and beyond. I dare anyone outside of Newcastle, hey even the Newcastle fan base for that matter, to name all the players who played fullback last year for the red and blue. If fit, Ponga is the first choice number one on the Hunter for as long as he wants it. The Knights have overhauled their roster, and make no mistake it will take time to see the full benefits, but Ponga will hit the ground running and be a superstar from the early rounds.
1. James Tedesco (Roosters)
If you want to talk about game changers, James Tedesco's move to Bondi is exactly that, and then some. Forced to overplay his hand in a big way during the last two seasons at the Tigers, Tedesco was overworked, yet still recorded some incredible stats. His back line now includes the likes of Cronk, Keary, Tupou, Ferguson, Gordon/Manu and Mitchell. He'll be playing behind Napa, JWH and Cordner. I'll be placing a sneaky bet on a Tedesco Dally M medal once the markets open and I believe he will provide that extra avenue to the try line that will make the Roosters premiership favourites next year.