Lebanon Cedars, you've proved me wrong
Languishing at the bottom of the Rugby League World Cup rankings, it was unexpected of the unknown Cedars to win a single game, however, they achieved that stand-alone win in this year's tournament, thoroughly impressing me in the process.
Their biggest challenge wasn't playing the reigning champions of Australia, rather it was the struggle to get on the field in the first place. Lack of funding, limited selection choice, the list goes on. Lebanon has come out of the blocks, to make a name for themselves, and ignite their Rugby League future.
The squad
Although the Cedar's team mostly consists of semi-professional rugby league players, they still boasted a number of first-grade players, including NSW former Captain Robbie Farah.
Coach Brad Fittler has done a remarkable job to lift this team, that on paper, didn't look promising, to almost securing them a preliminary final spot.
With an insufficient daily wage of $30, the majority of Lebanon players are already pre-occupied with businesses and tradesmen jobs.  
"Our $30 heroes vs Kangaroos millionaires. " said an inspiring Robbie Farah
Nick Kassis an electrician, Chris Saab who owns an earth-moving business, Jamie Clark a hard-working tradesman, Abbas Miski and Ray Moujalli who are committed personal trainers, Ahmad Eliaz who owns a popular charcoal chicken shop, while Ray Sabaat who lives in Lebanon, runs a gym in Jounieh.
Owning a coffee shop in Sydney's South West, Jason Wehbe, a former Parramatta Eels Holden Cup player, abandoned his popular business for a month, to seize the opportunity to represent his heritage. Although it results in a significant financial slump, it emphasises the Cedar's willingness to strive for their country.
Lebanon has been nothing short of inspirational in this year's world cup, to overcome adversity and hardship, to still put up a fight against the world's best.
"During the season they work during the day and train at night. But they don't complain. They're doing what they love." – Robbie Farah
Their first ever World Cup victory
It all began in the opening round against France – when Lebanon's prestige no.6 Mitchell Moses put on a world-class display to land Lebanon a finals berth. A roller-coaster of emotions, as Lebanon secured their first-ever World Cup win. Creating history, and enjoying their footy, Lebanon established themselves.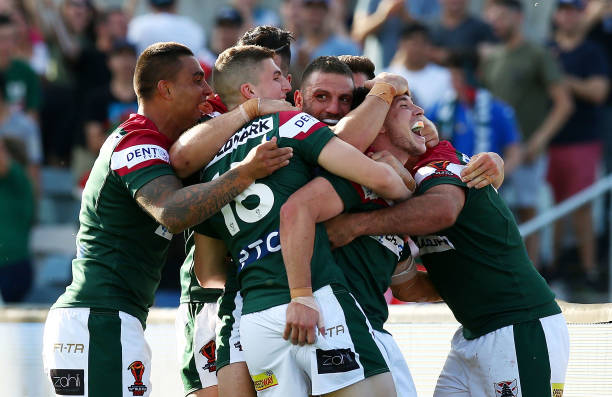 Then came their most-feared match of the tournament two weeks later, against the Kangaroos. Although they didn't get a try on the score sheet, the score difference was only 10-0 at the break, impressing many, including coach Mal Meninga, who highly criticised his side's performance. Lebanon showcased their utter courageousness, in the big stage of World Cup football.
World Cup finals berth
An unexpected finals berth emerged, it was then revealed that the Cedar's opponent in the Semi-Finals would be the rampaging Tonga. Now, even after their three-week campaign, nobody gave them an ounce of a chance. Never in my wildest dreams would I have thought that Lebanon would only trail Tonga by two points, come the full-time siren.
It's not what I anticipated, and I'm sure that the Cedar's supporters didn't expect it either. But they did it, they almost overcame a star-studded Tonga outfit, who boast Dally M players, and came off a three-week undefeated run.
You can't help to applaud every single person who played part in Lebanon's addition to the World Cup. They displayed courage like no other, and despite their experienced forwards enduring tournament-ending injuries one week prior to their final, their dedication and belief almost got them home.
The future
What does it mean? Success for the future of rugby league in Lebanon. Rugby league's been exposed up north, and not only have Lebanon impressed in Australia, but have inspired hundreds of Lebanese kids, to the vision that maybe one day, they'd be strapping on the boots for the Cedars, to represent their cherished country.
You'll be hard-pressed to find anyone that predicted Lebanon's emergence, and they'll undoubtedly go somewhere in Rugby League's next instalment of the World Cup.
Already confirmed, Lebanon will participate in next year's Pacific Test, against Papa New Guinea
Reflecting
Lebanon has proved that anything is possible in Rugby League – despite having an inexperienced squad, they still never gave in, and gave it their utmost capacity. Lebanon, has truly impressed many.